The Wednesday summer feeding location has changed. The Highland School District food trailer will now park at the lower level of the King-Rhodes Real Estate office near town center in Cherokee Village each Wednesday. The times remain the same, 11-12:30.

Summer School Parents, We are excited to have your children attending our summer school program. We will be sending home today a letter concerning field trips and loading times for busses in the morning. Summer school starts at 7:35 am and ends at noon. The car rider line will line up at the back of the AL Hutson gym at noon and will dismiss as soon as busses leave the middle school.

Class of 2022. Graduates who have scored a 19 or above on the ACT, or who have a super score of a 19 or above, will be awarded the Arkansas Challenge Scholarship for $14,000.00 over 4 years. Those who averaged a 246 on the Accuplacer will receive this as well. Graduates must apply at
https://sams.adhe.edu
before July 1. Contact Kelly Mahaffey with any questions at (870) 856-3273.
kelly.mahaffey@highlandrebels.org

1 HMS student tested positive for Covid. All close contacts have been notified. Nurse Megan Kulczycki is the Highland School District Point of Contact. You can reach her at: 870-847-2687 or at
megan.kulczycki@highlandrebels.org
.

There will be a parent meeting in the high school cafeteria Monday, May 23rd, at 5:30 for next year's 7th - 12th grade boys basketball players. Please make plans to attend.

Photographs from the 2022 Graduation ceremony can be found at highlandrebels.org. Go to the High School page from the SCHOOLS tab. There is a button labeled 2022 Graduation Photos. Thank you Mitch Sparks for providing the fantastic folder of photographs. If you have any questions, contact the high school office, 870-856-3273.


Parents of student-athletes grades 7-11, please log into your student's Dragonfly account and complete all the 22-23 paperwork by noon on Tuesday, May 17. We must have a copy of the Health History before your student can have a physical at school. Physicals are set for Wednesday, May 18.

Parents of athletes in 6th grade will need to create a Dragonfly account and complete the 2022-2023 prep link information. There are tutorial videos to help with this process (
https://www.dragonflymax.com/parents
). Code for highland is PJXVZQ .

The Senior Reception (scholarships, honors, & awards) for the Class of 2022 is this evening (May 12) at 6 p.m. in the A.L. Hutson Gym. All seniors, parents, and guests are invited to attend.

Congratulations to Emilee Duhme and Daxton Alexander! They are the recipients of the 'Above and Beyond' awards for April at Highland Middle School.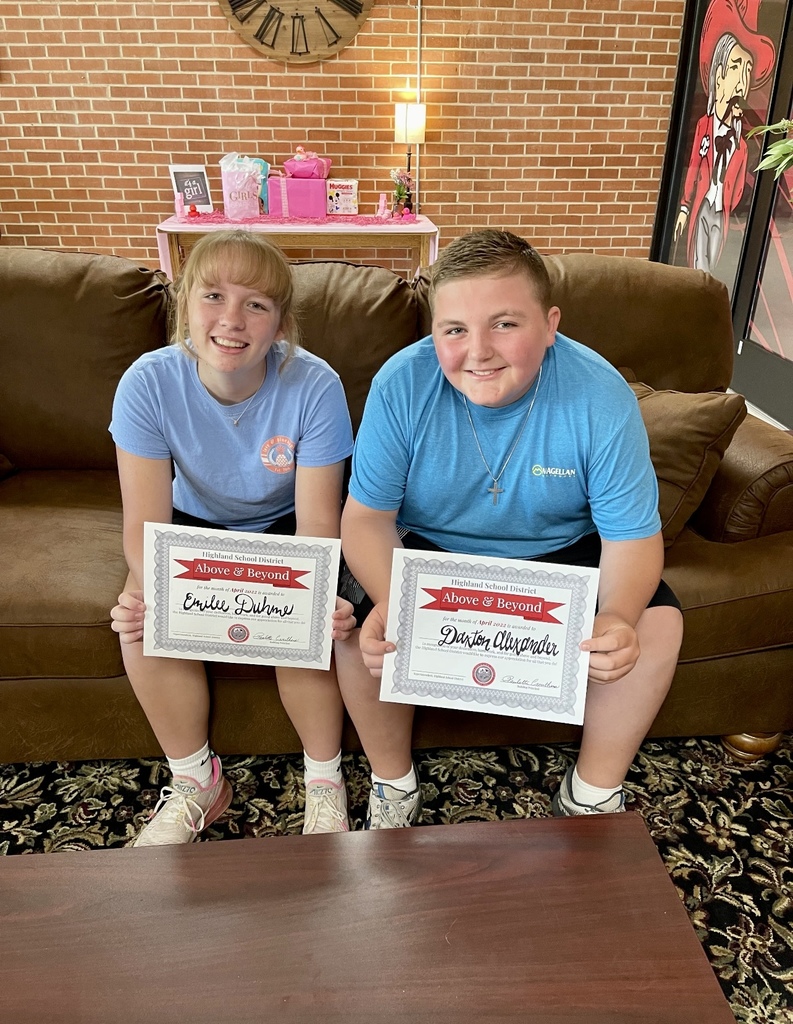 Congratulations to Marley Coop and Charles Tompkins! They are the recipients of the 'Above and Beyond' awards for April at Highland High School.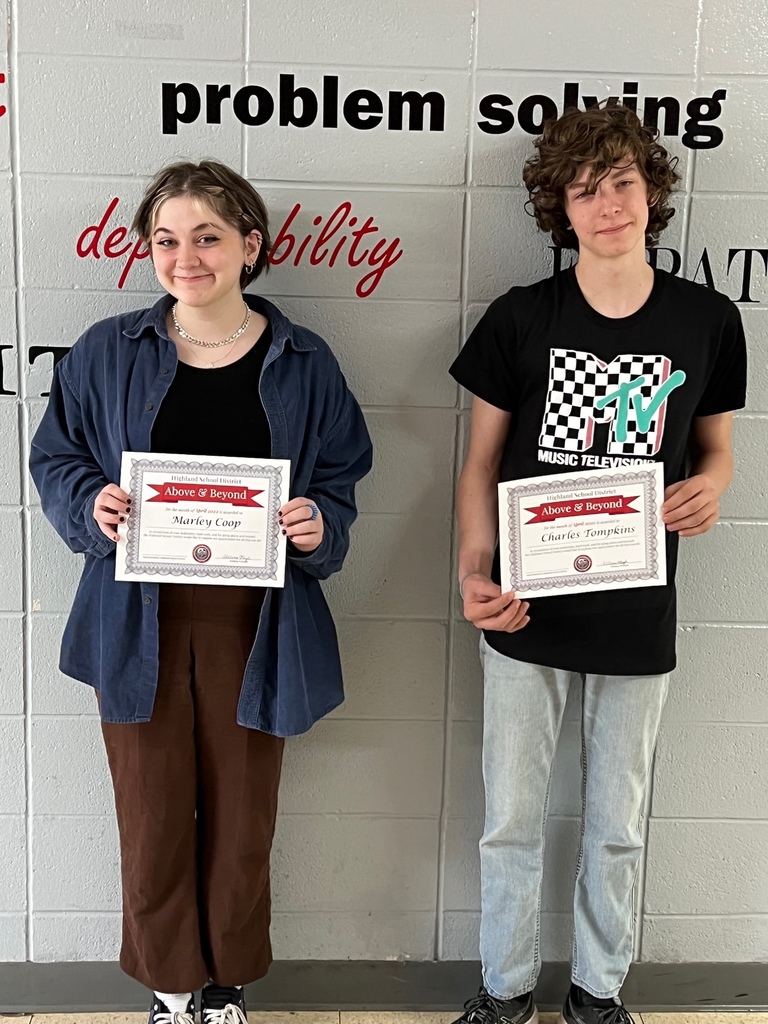 Highland High School Jazz Band concert tonight at 7:00 in the high school gym. Light concessions, dancing, and great music! Come join us!
The Senior Signing Ceremony for today at 9:00 am will be live streamed on our HHS YouTube channel. Below is a link to our channel:
https://youtu.be/i4pQBfYnrGg

The Senior Signing Ceremony is Friday, May 6 (tomorrow) at 9 a.m. at the A.L. Hutson gym. Seniors who have signed up to participate need to be at the gym by 8:30 a.m. and seated on the floor at your designated table. All seniors and parents/guardians are invited to attend. For more information, contact Kelly Mahaffey (
kelly.mahaffey@highlandrebels.org
) at 870-856-3273.

ACT Aspire testing starts tomorrow at Cherokee Elementary School for 3rd & 4th grade students!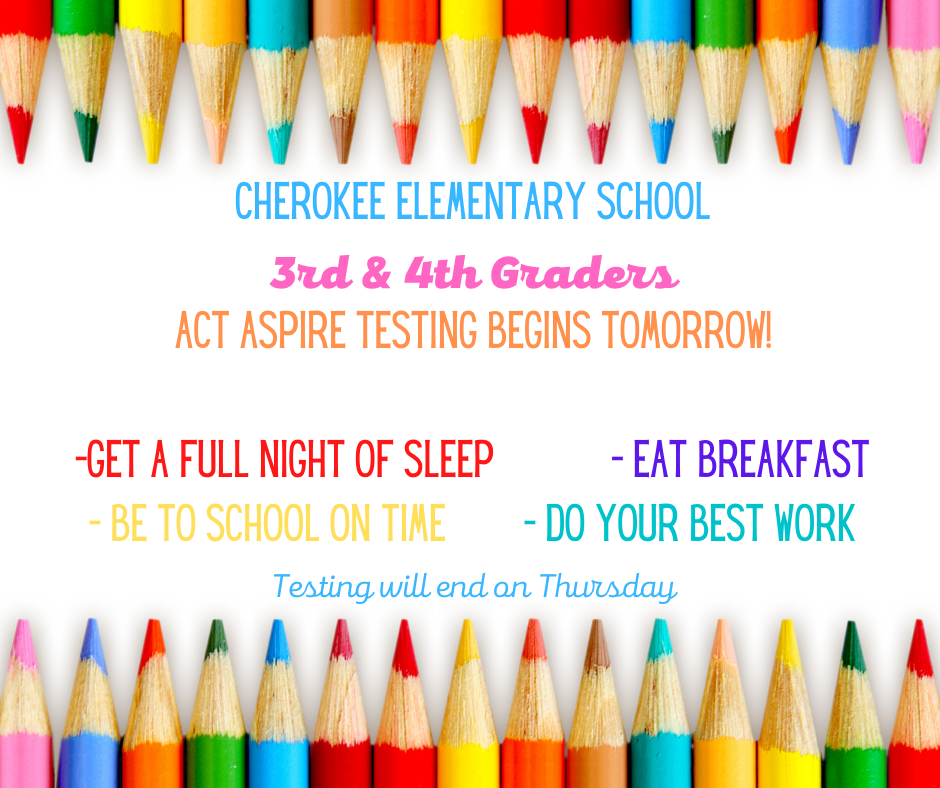 3rd & 4th grade students will participate in ACT Aspire testing next Tuesday, May 3rd - Thursday, May 5th. Please assist your child in ensuring their attendance each day and encouraging them to do their best!

Don't miss out! You have two more opportunities to see the Highland Theatre Production of Dear Edwina, Junior: Friday, April 29th at 7 pm, and Saturday, April 30th at 2:30 pm at the A.L. Hutson Memorial Center. Tickets are $5/adults $2/students.

Class of 2022, Hardy United Methodist Church is hosting a Baccalaureate Service for the Class of 2022 on Sunday, May 8, at 6 p.m. PLEASE check your email and respond to the form to let us know if you will be attending.